Flyfishing Rates


Guided Flyfishing

Prices: $500 for an extended half day (six hours) for one or two persons, or $600 for a whole day (eight hours+) for one to two fishing persons. We do not take more than two anglers per boat, not only because the Stilt is rated for only three persons total,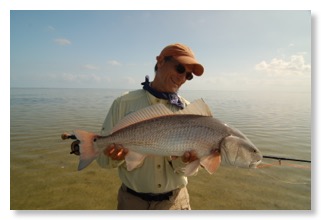 but we have found that three anglers actually catch
fewer
than two anglers. We want to provide the highest-quality fishing experience possible, and that means advocating for policies that may cost you more, but result in a far more enjoyable trip.


Team Guided Flyfishing with Capt. Scott and Ryan (single angler only)
Prices: $600 for a whole day (10 hours) for one angler. While Ryan is apprenticing under me, he and I will work together whenever there is a single client in order to minimize time to retrieve the boat, to make sure you have the full attention of one of us while wading the flats, to provide an extra set of expert eyes while you're casting from the bow.

Master Flyfishing Instruction with Capt. Scott
Lucille Ball once said that she would rather regret the things that she'd done than the things she hadn't done. The Master Flyfishing Instruction program is about not holding back. So at this juncture in my life, when I don't want to be guiding 100 days a year, but want to make a difference in a few mens' lives, I now offer Master Flyfishing Instruction. I've always enjoyed working with passionate flyfishers who want to push the envelope of their knowledge and skills, and to experience new surprises in saltwater flyfishing. This is available for one angler at a time. The cost for this service is $850. It encompasses a dawn-to-dusk adventure on the Laguna Madre, comparable to two half days, or 12+ hours on the water (normally 2x$450=$900). The MFI includes the following:

Fishing with me. I have always believed that the best way for you to learn advanced methods is for you to flyfish with me, in order for you to learn what's possible in every conceivable venue.

Wading as the ultimate full-immersion experience, and the key to non-invasive fishing methods.

Learning advanced casting methods, including, in particular, the double-haul backcast, and the Heron Haul upwind cast. These casting methods will allow you to fish almost 360 degrees in moderate to strong winds.

Advanced line management while wading.

Overcoming assumptions that impede your success, such as "the fish aren't eating," or "they're finicky." I will coach you on challenging these self-limiting assumptions.

Sight casting on the sand just before dark, a radical departure from the usual guiding schedule.


gscotspar@gmail.com
(956) 367-2337